My second post for today.
Today they have 5 beautiful sketches over at the
PTI-
blog and you all know that I'm hooked to sketches so I played along.
Mijn tweede post voor vandaag. jullie weten inmiddels allemaal dat ik nogal verslaafd ben aan het maken van kaarten aan de hand van sketches, dus toen ik zag dat er vandaag 5 sketches op het PTI blog stonden moest ik natuurlijk gelijk meedoen.
This is one of the sketches;
Hierbij een van de sketches;
My take;
Mijn uitwerking;
Gebruikte materialen;
Cardstock; wit, kraft en petrol bazill, dies en stempels papertrey ink, beige touwtje, prima marketing resin bloem.
The next card is based upon the challenge from Danni over at the
scraptasticclub
forum.
De volgende kaart is gebaseerd op de challenge van Danni op het scraptastic club forum.
The challenge;
Make a card with the colorscheme and about valentine.
De challenge was maak een valentijns kaart met het volgende kleurschema;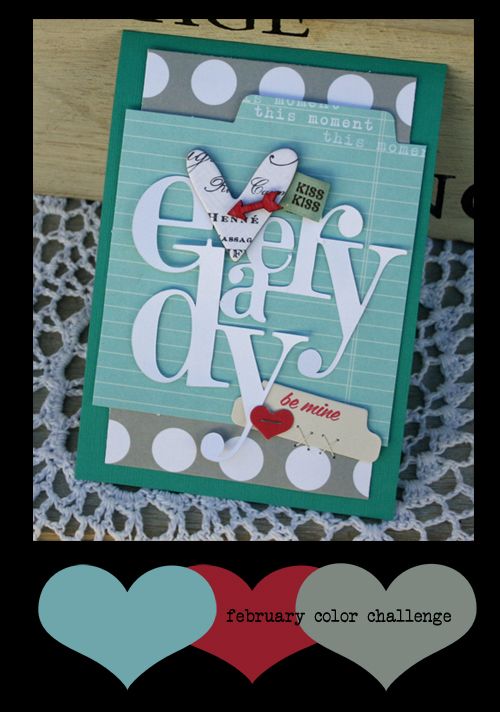 Gebruikte materialen;
Cardstock; wit bazzill, p.p; seen and noted pebbles, tekststempel studio calico evenals de fishtails, love PTI, kusmondjes clearly besotted stempels, chipboard hartjes pink paislee.