A while ago they started a so called doorgeeflayout at the scrapangels forum. You make a group of 4 or 5 persons. The first one picks a layout and shows it at the second one. She makes a layout based upon this layout and sends it to the third. She makes a layout based upon that layout and sends her layout to the next one and so on.
Een tijdje geleden starten ze op het scrapangels forum een zogenaamde doorgeeflayout. Je maakt een gropeje van 4 of 5 personen en de eerste zoekt een layout uit en lift deze. Deze lift word doorgestuurd naar de volgende in de rij en deze maakt wederom een layout en stuurt hem naar de derde persoon enzovoort.
Doorgeeflayout #1
The layout to begin with.
Het te liften lootje;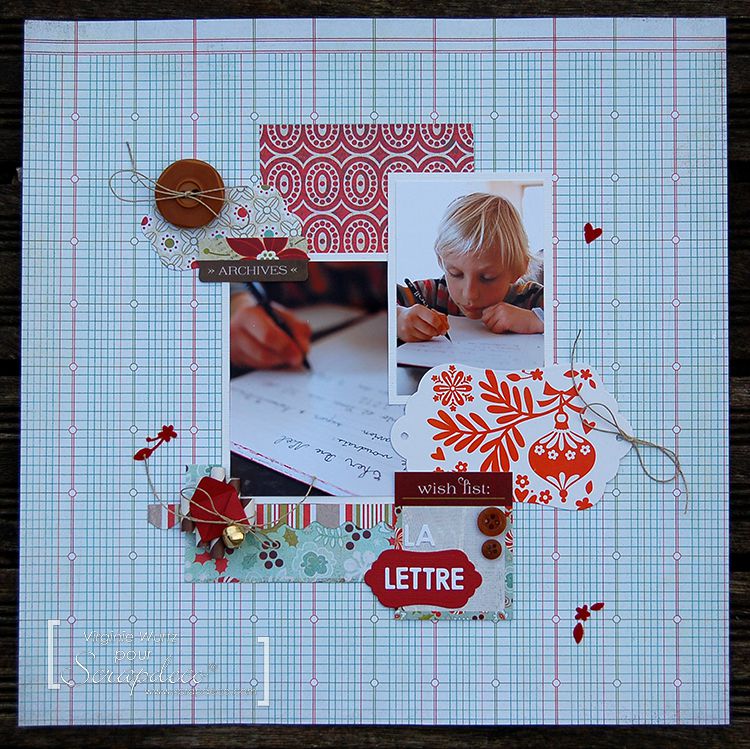 My take;
Mijn uitvoering.
I was the first in the row so my layout is almost exactly lifted from the example.
Ik was de eerste in de rij dus mijn layout is bijna een exacte kopie van het lootje.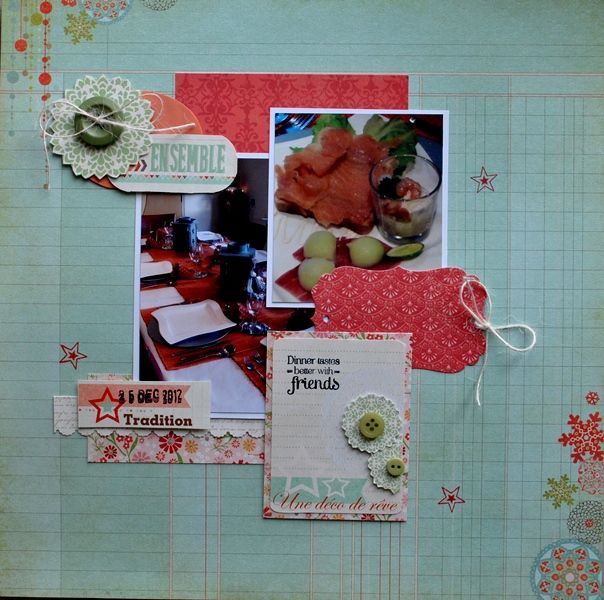 Gebruikte materialen;
p.p; echo park, prima marketing, pti die, knoppjes, touwtje, sterretjes stempels, sentimentstempel PTI, stickers, fiskars borderpons.