And another take on a so called doorgeeflayout.
En wederom een doorgeeflayout.
Monique made this layout;
Monique maakte dit lootje;
Maaike made this one;
Maaike was de volgende in de rij;
My take I was the third in the row;
Mijn uitwerking als derde in de rij;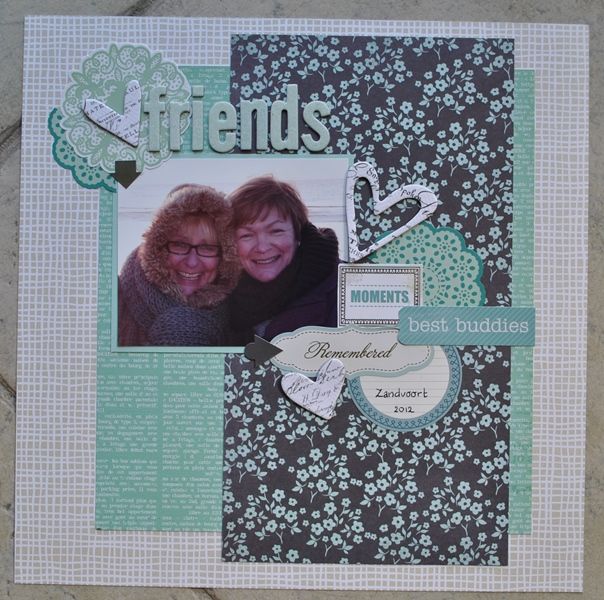 Gebruikte materialen;
p.p; kesi-art, studio calico, stickers echo park, pink paislee hartjes, my mind's eye thickers.